Submitted Wednesday, August 31, 2011 - 09:21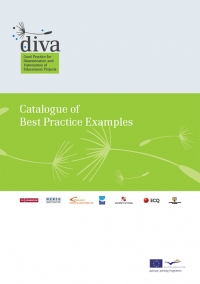 The DiVa project, which focusses on Good Practice for Dissemination and Valorization of Educational Projects, has recently published its final products: a handbook for project co-ordinators, a best-practice catalogue and recommendations, and the MEDEA Awards are mentioned in the best-practice catalogue thanks to the dissemination activities undertaken by the MEDEA:EU project, of which ATiT was the project coordinator. The successful actions of the MEDEA:EU project, the European Commission-supported project which helped to extend the European identity of the MEDEA Awards through a multilingual newsletter and the European network of national contact points, have been taken up and are being enhanced by our current MEDEA2020 project.
By carrying out European studies about successful educational projects and evaluating them based on certain criteria, the DiVa project has already proven to be very useful for new as well as already started European projects and through these publications everyone can now benefit from this collection of different and innovative ways to promote, disseminate, exploit and valorize.