Submitted Tuesday, April 1, 2008 - 21:46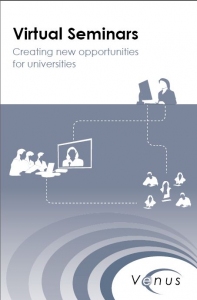 The VENUS Handbook entitled 'Creating New Opportunities for Universities' has just been published. This handbook is based on the experience of the partners in the VENUS project who organised Virtual Seminars on a broad range of European subjects and a Summer School on the Use of Social Software in Business and Higher Education.
The handbook contains practical advice about how universities can set up these kinds of services and opportunities and provides plenty of guidelines, checklists and tips. With summaries available in French and German, this handbook guides the reader through the different steps involved in this process, from choosing a pedagocial approach, selecting a suitable topic to preparing speakers and supporting participants.
Edited by Sally Reynolds, Kamakshi Rajagopal and Bieke Schreurs, more information is available from the VENUS site http://www.venus-seminars.net/
Submitted Wednesday, January 30, 2008 - 22:36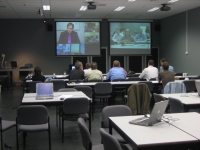 The final VENUS Training Workshop on how to organise virtual seminars and summer schools via videoconferencing takes place on Monday 11th February. This workshop highlights in very practical ways how you can bring intercultural dialogue into your classroom, create new instructional design models and find ways to put in place a highly innovative Faculty of Extension, for more information see http://www.venus-seminars.net
Submitted Thursday, November 22, 2007 - 15:40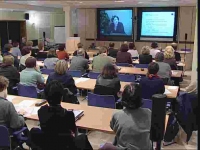 The summer school organised by the VENUS project, http://www.venus-seminars.net/, in which ATiT is a partner, highlighted Social Software and its uses in Business and Higher Education. Run from 3 to 7 September, this summer school was a lively mix of face-to-face workshop sessions, practical hands-on tutorials and networked cross-border discussion sessions. Thought-provoking presentations from leading practitioners in education and business were used to stimulate discussion amongst the sites participating in 7 different countries who were linked via a videoconferencing network throughout the summer school.