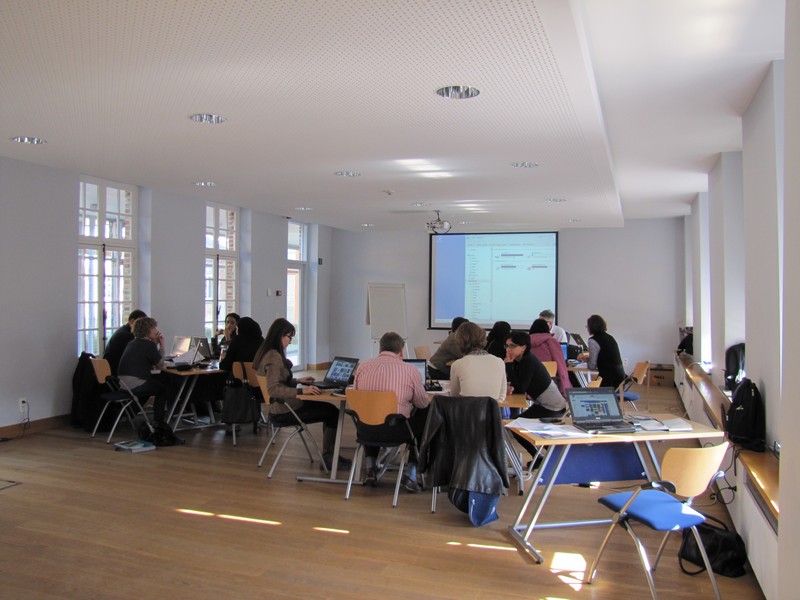 12 teachers and trainers from Finland, Romania, UK, Ireland and Italy took part in the March 2012 edition of the training course "Using Video to Support Lifelong Learning". This week-long residential training course, organised by ATiT, took place from 19 to 24 March 2012 in Leuven and was aimed at educational practitioners who would like to find out more about creating and using video materials to support their work.
After initial introductions and participants' presentations of their background and country or region, these 12 enthusiasts learned about the educational use of videos and the work involved in preparing, producing and publishing videos. Each participant fulfilled an individual editing exercise as our trainers find it important to improve individual skills as well as grouping participants into smaller teams to produce a group video.
"
The best part for me personally was the editing training. That said, as a whole, this is the best course I ahve attended as I have gained a wealth of knowledge.
(Participant - March 2013 course)
"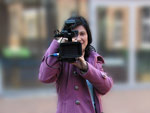 During the week, the participants also visited the Media and Learning Unit (DML) of K.U.Leuven where they learned more about the university's integrated lecture recording system and online video hosting and streaming service called "Videolab", which is freely offered to lecturers and students within the K.U.Leuven Association. DML staff also talked in detail about the different services they offer students and lecturers and organised a brainstorm session on project management with regard to organising and sharing information, resources, keeping userfriendliness in mind.
After a guided tour of the old and beautiful University city Leuven, each group developed a creative concept for an educational video about Leuven which they wrote out in scenarios and scripts, which participants then showed their videos to an invited audience on Friday 23 March, where the Flemish Coordinator of Grundtvig/Comenius (H.E.) & Languages Programmes Renilde Reynders, presented each participant with a certificate of participation. On Saturday participants evaluated the course and sadly said their goodbyes to each other before leaving to go home or enjoy an extended stay in Leuven or Brussels.
"
I am very happy that I can now make a pedagogical video that I will be able to use in my class
(Participant - March 2013 course)
"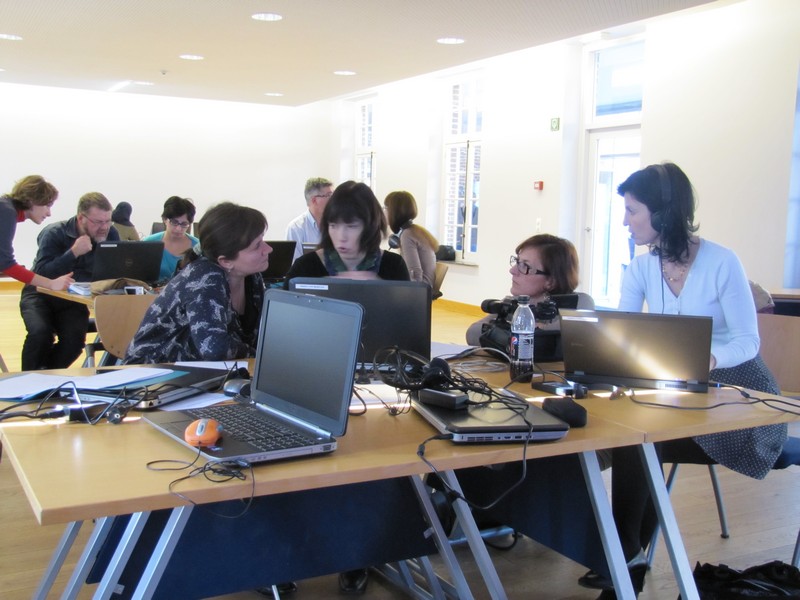 Our experienced trainers offer plenty of hands-on training on the creation of digital video for the classroom. During the course participants gain insight into the value video can bring to the learning process and the practical knowledge necessary to create your own video materials. The trainers use guided demonstration sessions to highlight video-based materials that are already available online, such as the materials and showcases available through the MEDEA and EUscreen projects and repositories such as the Media & Learning Resources database and many others. An important aspect of the introduction to and discussions about these materials is that the participants learn about the legal and technical constraints related to the use of audio and video for teaching purpose.