To participate in this course, register here.
Course details
As a participant, you will receive hands-on training on the creation of digital video for the classroom. You will be able to use professional hardware and software to practice specific skills in a practical and supportive environment in the classroom.
During the course you will gain insight into the value video can bring to the learning process and the practical knowledge necessary to create your own video materials. Guided demonstration sessions will be used to highlight video-based materials available online. Participants will be shown different examples including the materials and showcases available through the MEDEA and EUscreen projects. Discussions about these materials will also highlight important legal and technical constraints related to the use of video for teaching purpose.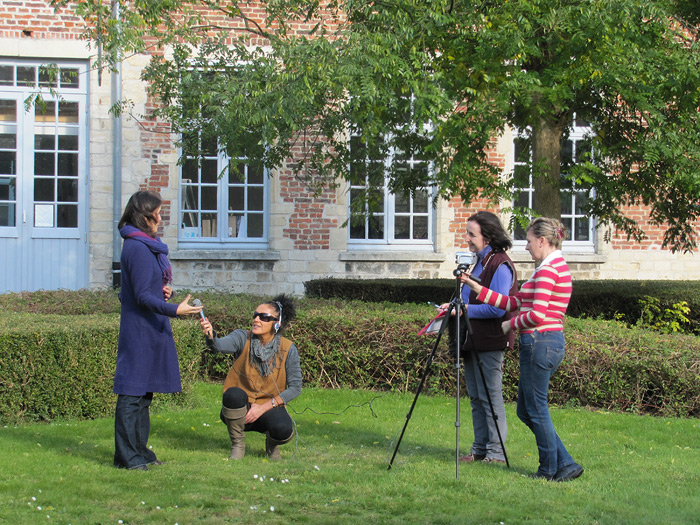 Working in teams you will conceive, plan and create a short video clip for teaching purposes utilising the skills and knowledge you have gained. These clips will be used for a final evaluation session which will include a public screening to which several interested people from Leuven and the surrounding region will be invited.
"
Working with the group to design and make a video from start to finish was wonderful and really prepared me for doing this in my future teachings.
(Participant - February 2011 course)
"
To stimulate discussion and to raise issues related to quality and pedagogical value of video, a visit to a relevant organisation in the area is foreseen.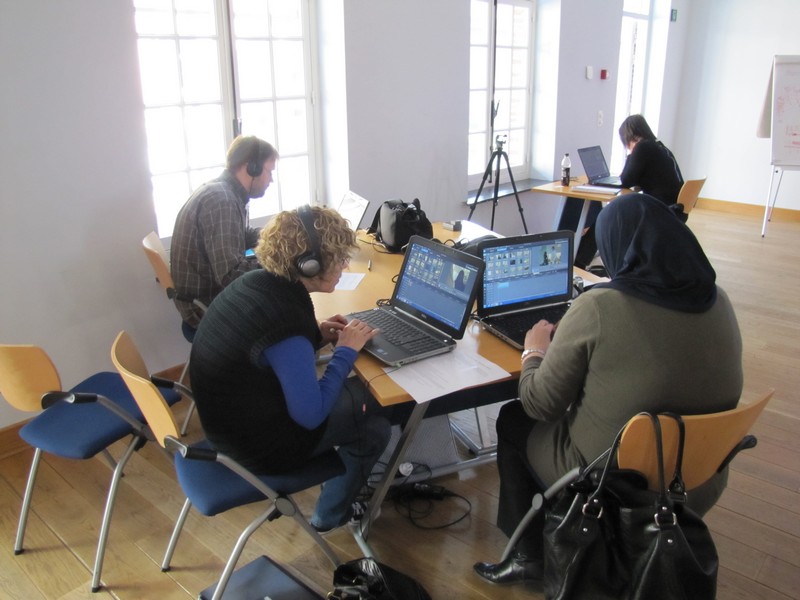 During the course, you will receive a set of working documents which you can use after the workshop to use digital video in the classroom and you will also have access to the trainers via email for as long as necessary to help support you in your efforts to utilize video for teaching and learning purposes. You will also be enrolled in an online discussion group related to the use of media in education and so will be able to keep in contact with the other participants as well as the trainers in the months after the course.
As this is a residential course, all international trainees are staying in the same location where the course is also taking place.
*: For participants receiving a Comenius grant (school education) or a Grundtvig grant (adult education), this course is listed in the Grundtvig training database with reference number BE-2013-234-003 and session ID 47842, and is listed in the Comenius training database with reference number BE-2013-243-003 and session ID 47838.
Rules and Regulations
As this is a residential course, all (non-Belgian trainees) are obliged to stay and eat in the same location, the Leuven Institute for Ireland in Europe, where the course is also taking place.
The accommodation provided in this residential course is exclusively for the teachers and trainers taking part in the course. Trainees who have partners or friends who would like to visit Leuven during that time are strongly recommended to arrange a joint stay before or after the course. During the course the trainees' time will be dedicated to training and group work, having a guest staying with you would otherwise affect group dynamics. Guests that arrive on Friday are welcome to join us for the screening of the group work.
Trainees will be asked to confirm they have health insurance that is internationally valid during their stay in Leuven. EU citizens can obtain a free European Health Insurance Card (EHIC).
What do you have to prepare and bring?
Please bring information about your region (photographs, brochures, posters), to briefly introduce where you are coming from. If you have already created a video yourself or have been using existing video for teaching purposes, please bring a sample of this video material that you can then show during the course and explain why you created/used it.
You will also receive from the programme organisers approximately four weeks before the course a list of websites you should visit to see various applications of video in a teaching and learning context along with the detailed agenda and practical information about your participation in this course.