Submitted Monday, October 20, 2014 - 11:00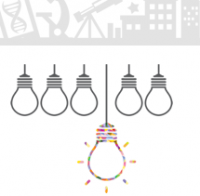 Calling Inspiring Science Teachers – Enter the competition and share some of your most inspiring teaching moments. All you need to do is run an interesting experiment in your science class before 31 March 2015 on the theme of Playing with Light.
Experiments should involve teachers in 2 or more different countries and be linked to one of the Big Ideas in Science Education. To view the complete set of rules, how to enter and details of prizes visit the Competition web pages. Check out the online resources, opportunities and tools in the ISE Community portal.
Submitted Tuesday, October 14, 2014 - 11:46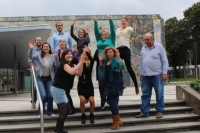 For the last time the partners of the project gathered for their 6 monthly project meeting, this time in Stuttgard, where MFG, the German MEDEAnet partner has its office. The meeting was very fruitful; partners discussed the activities that will be organised in the last months until December: workshops, webinars as well as a contribution about the report on "Charting Media and Learning in Europe" on the Media & Learning Conference in November.
The Media & Learning Association that was founded in September 2012 will be the main exploitation effort of the project: webinars, knowledge sharing and community building will continue in this way.