Submitted Monday, July 28, 2014 - 08:55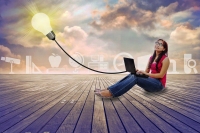 All 12 partners in the EMMA partnership are having a busy summer as they prepare for the launch of the first 10 MOOCs in Autumn. These MOOCs will be provided in a multilingual setting with translation and transcription services available for certain elements of each MOOC. The course offer is quite varied and ranges for courses aimed at trainers and teachers like the technology-enhanced learning MOOC from the University of Leicester and the e-Learning MOOC form the Dutch OU to courses with a broader target like the course on Climate Change offered by Universidad Aberta in Portrugal. Keep up to date with EMMA via our website and social media channels.
Submitted Tuesday, July 15, 2014 - 13:57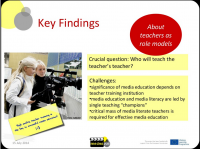 The consortium of the European Commission supported project MEDEAnet (2012-2014) in which ATiT is the coordinator tries to get to the bottom of this question and investigates the situation in the MEDEAnet countries (Estonia, Greece, Bulgaria and Romania) or regions (Baden-Württemberg, Flanders, Upper Austria). The results of this investigation are published in a series of annual reports about "Charting Media and Learning in Europe". This series aims to provide a general description of how media education and media literacy are dealt with in 7 different European regions and countries.The last of the annual 3 part MEDEAnet series has just been published.