Submitted Wednesday, March 5, 2014 - 09:35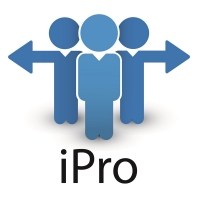 A survey organised by partners in the European iPro project was launched on 27 February to identify gaps that exist between the skills and training that professionals in the digital media and arts sector need and the types of courses and educational opportunities provided by higher education institutions aimed at such professionals.
This survey was launched in Belgium, Ireland, Bulgaria, Romania, Italy, Croatia, Lithuania and Poland.
If you are working in advertising, digital design, multimedia, web design or any other area in the domain of new media and arts, you can fill the survey here (8 different countries to choose from).
If you are working in Belgium, you have a chance to win an iPad 2 16GB as it will be offered to one of the first one hundred participants in the Belgium survey.
More information about the project here.
Submitted Monday, February 24, 2014 - 16:39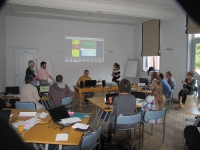 ATiT has just announced its new course offer for 2014-2015 under the new Erasmus+ Programme.
The offer consists of three different types of courses:
Aimed at enthusiastic educators who would like to create and use educational materials, these courses organised by ATiT combine theoretical and practical elements and will raise awareness as to the value media, apps and video can bring to teaching and learning.