Submitted Saturday, November 8, 2014 - 09:45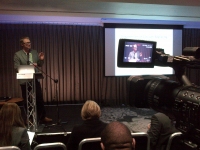 ESHRE, the European Society of Human Reproduction and Embryology, started to capture its Campus events systematically in order to create a video repository for its members. ATiT is involved in the recording and production of the videos of the lectures and is recording Campuses and other events since the beginning of 2014 in Brussels, Lisbon, Thessaloniki, Dundee, Liege and Copenhagen. The recordings will be added to ESHRE's new video portal that will be launched in the coming months.
Submitted Wednesday, November 5, 2014 - 14:12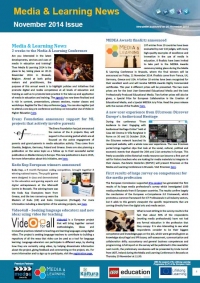 Highlights of this month include an article by Paolo Celot about the evaluation of Media Literacy Levels in Europe, an article by Núria Aidelman about the film "Cinema en curs" and the pedagogic potential of cinema creation and an article by Prof Vítor Reia-Baptista about the necessity of Media Education for Media Literacy. Also read about the upcoming Media & Learning Conference starting in 2 weeks, the latest information about the MEDEA Awards finalists and news about the renewed website by the EUscreen network with a better and user friendly approach.
Read the newsletter here